Grey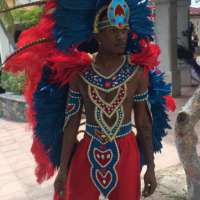 Hey it's Grey!! No not Christian Grey. Not The Grey's Attorney. Grey!!! Like GreySkies! Born on St. Thomas but was raised in Orlando FL...... Where a two weeks vacation turned into 6 years on Island. Fun, energetic, and filled with many different personalities.
Motto: Live Up! Live every day as though it's your last.
Cool Fact: I enjoy signing in the shower :-) while listening to Katy Perry "Last Friday Night"